Clients
Individual adults (18 years and over)
Model/style
My way of working is psychodynamic. At its most fundamental, psychodynamic counselling aims to help clients to become more aware and in control of problematic unconscious patterns in their ways of relating to themselves and other people; as a psychodynamic counsellor I am particularly attentive to the ways in which problems and developmental difficulties in adolescence and adult life may have their roots in earlier experiences. Psychodynamic Counselling provides a regular time and place in which these patterns can be explored, worked through and understood in safety.  Feelings, thoughts, wishes, fears, memories and dreams can be explored. The aim is to help the client to see themselves more clearly and know themselves better; this allows the client to be more at peace with themselves, and to be more free to make active choices about how to live in the here-and-now. I offer open-ended and time-limited psychodynamic counselling.
Experience
I initially trained to work with individual adults of working age in open-ended psychodynamic counselling, and am experienced in working with people dealing with problems such as depression, anxiety, anger management, relationship problems and bereavement. I have been employed as a counsellor and clinical supervisor in a university counselling service and have extensive experience of providing time-limited counselling for students and university staff, on issues such as low mood, panic, identity issues, trauma and abuse as well as homesickness, loneliness, study-related problems and workplace stress. I also spent two years as an honorary psychotherapist in an NHS community mental health team (CMHT), where I worked in time-limited psychodynamic psychotherapy with people experiencing emotional and interpersonal difficulties secondary to mental illness. In addition to private practice, I am currently employed as a counsellor with adolescents and young adults (although I only see clients of 18 years and over in private practice), as a clinical supervisor local counselling agency, and as an academic tutor on a BACP and BPC-accredited Diploma in Psychodynamic Counselling.
Credentials
Qualifications
BACP-Accredited Diploma in Psychodynamic Counselling (WPF) I undertake regular and appropriate CPD, which has included additional training in short-term psychodynamic psychotherapy, mentalisation-based treatment, time-limited psychodynamic psychotherapy with adolescents, and clinical risk management.
Professional membership
I am a registrant of the British Psychoanalytic Council (BPC) and work within their Code of Ethics and Complaints Procedure.
Ethics
I am bound by the code of ethics of the British Association for Counselling and Psychotherapy (BACP) and am subject to their complaints procedure. A copy of the ethical framework can be found on the BACP website.
Contact Anthony
Contact me by e-mail (
anthonyleylandtherapy@protonmail.com
)  – please leave a message giving your name and phone number. I will get back to you as soon as possible. Website:
www.anthonyleylandtherapy.co.uk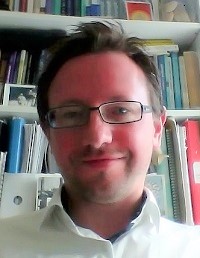 BA (Hons), MA, PhD
Psychodynamic Counsellor/Supervisor – BPC Registrant