Clients
Individual adult clients for therapy;
Individuals or groups for supervision.
Model/style
I offer a range of psychological therapies, primarily Cognitive Behaviour Therapy (CBT) and Cognitive Analytical informed Therapy (CAT), drawing on ideas and strategies from Acceptance and Commitment Therapy (ACT), Compassion Focused Therapy (CFT) and mindfulness. All interventions are collaboratively tailored to meet the needs of the person that I am working with, based on presenting problems and individual goals.
My extensive training and clinical experience means that I am able to treat a wide range of presentations, including (but not limited to):
Anxiety disorders, including health anxiety, social anxiety, phobias, panic, obsessive compulsive disorder (OCD);
Mood disorders, including depression / low mood, mood swings, bipolar affective disorder (manic depression), post-natal depression;
Eating problems, including over- or under-eating;
Trauma, including single-event traumas (e.g. a car crash) or multiple traumas (e.g. childhood abuse);
Interpersonal issues, such as difficulties forming or maintaining relationships.
The therapeutic relationship is the foundation of successful therapy and I work hard to create a safe, nurturing and supportive environment for you to talk about difficult thoughts and feelings and to move forward. We will work together to decide on the best approach for you based on your difficulties and goals, and will agree on how many sessions to meet for (usually six to 24, depending on the duration and complexity / severity).
In rare circumstances, I may feel that CBT is not the right approach, or that another service would be better equipped to support you (e.g. an NHS service, if there are risks from self-harm, abuse or suicidal thoughts). I am happy to 'signpost' to other services if this is appropriate.
Supervision
I offer CBT / psychological supervision for individuals or groups. I am happy to assess therapy sessions using the CTS-R. I receive regular supervision for my own clinical practice.
Qualifications
Doctorate in Clinical Psychology, University of East Anglia, Norwich
Master's degree in Research Methods in Psychology, University of Reading
Bachelor's degree in Psychology, University of Leicester.
Additional qualifications
Cognitive Analytic Therapy Practitioner Training (2016 – present), South London and Maudsley NHS Trust
Cognitive Analytic Therapy Skills Training (2015), Southern Health NHS Trust
Experience
I have worked in the NHS since 2000 with a wide range of clients of different ages with learning difficulties and / or mental health problems. I continue to work part-time as the lead clinician for the cognitive behaviour therapy (CBT) and clinical psychology service in an adult mental health team. I provide specialist psychological support for adults with severe, long-term difficulties and offer support, consultation, supervision and training to other clinicians.
Professional membership
I am a member of the British Psychological Society (BPS) and adhere to their policies, including their Code of Practice;
I am registered as a Practitioner Psychologist with the Health and Care Professions Council;
I am an accredited Cognitive Behaviour Therapist with the British Association of Behavioural and Cognitive Psychotherapist (BABCP).
These are regulatory bodies and I adhere to their policies regarding continuing professional development and regular supervision.
I am ICO registered and DBS checked.
I am registered with a number of health insurance companies, including AXA PPP.
Contact Helen
07734 669876
Please note that by contacting me by email you are consenting for that information to be collected and stored appropriately.
I am able to offer appointments on Saturday mornings.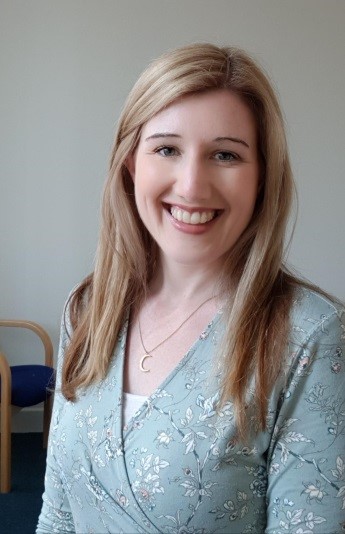 Principal Clinical Psychologist
Clin. Psy. D., M.Sc., B.Sc. (Hons.)
HCPC registered Practitioner Psychologist
BABCP accredited Cognitive Behaviour Therapist