A brief info:
Working together, you can leave behind unnecessary suffering, anxiety, stress, and traumatic experiences that have profoundly impacted your life. We will work to help you to develop your strengths and abilities, and you will learn strategies that will allow you to handle difficult situations in life better. 
Being an expat myself, I understand the challenges of the expats' lifestyle when we adapt to a new culture; I work with speakers of Spanish or English.
My purpose is to help transform your discomfort and emotional suffering into well-being while developing your strengths and abilities; Thus, you can create new ways of living that allow you to achieve your goals and learn ways to be happy.
Mi propósito es ayudarte a transformar tu malestar y sufrimiento emocional en bienestar mientras desarrollas tus fortalezas y habilidades; Así, podrás crear nuevas formas de vivir que te permitan alcanzar tus metas y a aprender maneras para vivir feliz.
Clients
Individual Adult Clients (aged 18+)
Model/style
My psychological approach is integrative, which means my practice is nourished by different therapeutic perspectives, including Psychodynamic, EMDR, CBT and Positive Psychology. 
Languages
Spanish and English
Credentials
Qualifications
Doctoral studies in Mental Health.
MA Psychoanalytic Psychotherapy
MA education in social contexts
PG Diploma in International Migration
PG Diploma in Family and Community Health
BSc Psychology.
Professional memberships
HCPC registered -UK
BPS Chartered Counselling Psychologist -UK
Colegio Oficial de Psicólogos Andalucía Occidental-Spain
Experience
I have been working as a psychotherapist and psychologist in hospitals, community services and private practice for more than 15 years.
As a Chartered Counselling Psychologist, I am trained in a variety of therapeutic approaches to help people experiencing a wide range of psychological difficulties including depression and anxiety; loss and bereavement; trauma, migration grief, stress, and intercultural adaptation difficulties. I am also trained to conduct specialist assessments to assess for Learning Disability (cognitive assessment) and Autistic Spectrum Disorders. I endeavour to provide a safe, non-judgemental, and comfortable space, tailored to your specific needs.
Having been an expatriate, I understand that living far from home can be challenging when adapting to a new culture and life expat comes with challenges and gifts. I work with speakers of Spanish or English.  If you would be interested in finding out more about working together then please contact me to arrange an initial session.
I offer face to face in London, Southampton, and Reading and online sessions.
Contact Diana
Email: info@dianavilar.com
Website: www.dianavilar.com
Facebook: @DianaVilarWEF
Instagram: wef.dianavilar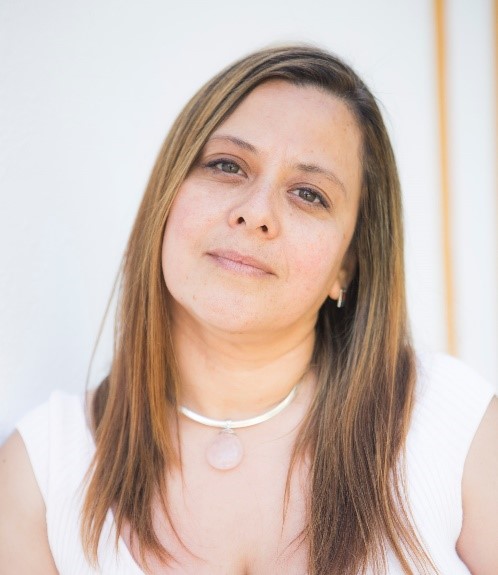 Chartered Counselling Psychologist
BSc, MA, CPsychol PG Diploma in Psychoanalytic Psychotherapy.